Born in Powys, Wales, Phil trained for the Theatre and became an Actor, Director, Playwright and Designer. He has worked throughout Britain and Internationally, including the Far East, New York (Broadway), Australia (including the Sydney Opera House) and in Europe. He was a founder member of Theatre Powys and for many years he worked in Newcastle upon Tyne and the Crucible Theatre in Sheffield. For fifteen years he was Artistic Director and Chief Executive of the Sherman Theatre in Cardiff.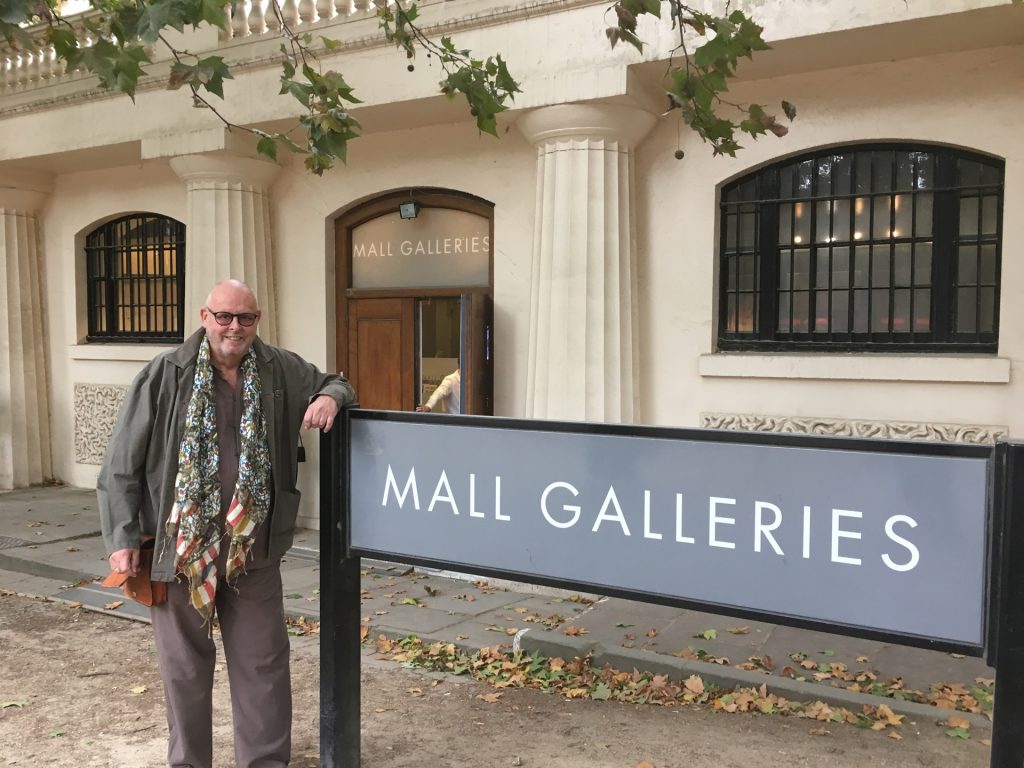 Phil has always worked as a Visual Artist alongside his Theatre work.. He primarily works in the medium of gouache but also enjoys watercolours and acrylics. Recently he has been developing his work through printing techniques including Drypoint, Etching, Monoprinting and Lithographie.
He has exhibited work for the last 40 years. He has had solo exhibitions in Brecon, Cardiff and the Czech Republic. In 1998 Phil's work was chosen by the European and World Summit Meeting in Cardiff to be exhibited in the rooms occupied by Nelson Mandela. He has exhibited at the Riverside Studio in Chepstow and at St David's Hall, Cardiff Summer and Christmas exhibitions. He was a finalist in the National Laing Art Competition. Recently Phil has exhibited at The Print Shed, Hereford and The Haymakers Gallery in Hay-on-Wye. He has also participated in The National Print Exchange. Phil has had solo exhibitions at The National Botanic Garden of Wales and The Senedd building of The National Assembly for Wales in Cardiff Bay.
Phil now resides in Brecon. Mid-Wales.
Winner of the inaugural 2016 Saatchi Open Studio Award.
Finalist in the International Derwent Drawing Prize 2018 (exhibited at The Mall Galleries. London)